Where to stay, where to eat, and what to see and do.
Loosely defined as the coastal area between Boston and New Hampshire, The North Shore comprises rocky coastline areas, sandy beaches, natural harbors, and quintessentially New England towns.
This area is close to Boston but still home to thousands of acres of conserved green space. We count ourselves lucky to be able to experience the cuisine, views, and communities on a daily basis.
We've pulled together some of our favorite places to stay, eat, and explore in the coastal towns of The North Shore.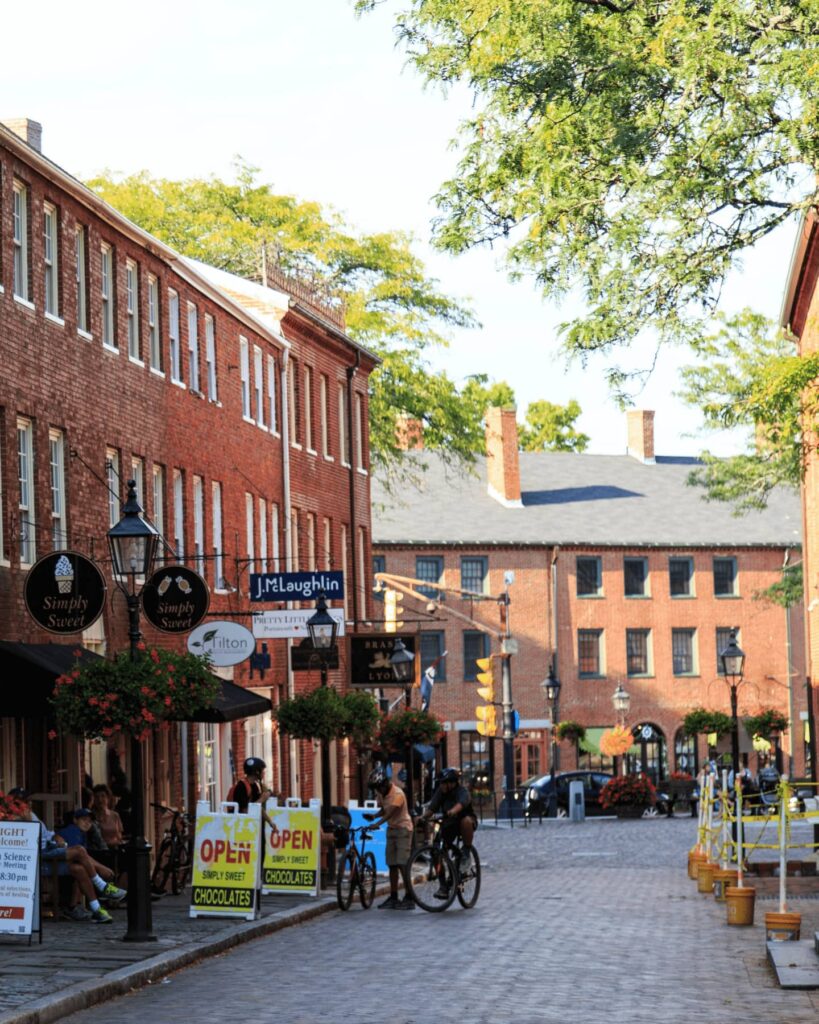 With a quaint downtown shopping district, historic waterfront, and yearly festivals, Newburyport has a lot to appreciate. Newburyport was mentioned in H.P. Lovecraft's story, "The Shadow Over Innsmouth" and was the inspiration for his depiction of Innsmouth. Newburyport is also the birthplace of the US Coast Guard.
Where to stay
A short walk from Market Square is the Clark Currier Inn. This historic Federal home has 11 guest rooms, gorgeous gardens, and original oil paintings from local artists.
Also downtown is the newly built Compass Rose Inn. The six suites are spacious and include breakfast each morning.
Where to eat
With a weekly drink and Whoopie pairing, Chococoa Baking company is a must-visit. They offer a wide variety of Whoopie flavors, plus other baked goods and an espresso bar.
For a classic lunch of burgers, fries, and a milkshake, visit Lexie's. With burger toppings like fried Brussel sprouts, mango salsa, or sweet pickled onions, you're sure to find something you've never tried before.
For dinner, try the Sea Level Oyster Bar. Taste the freshest seafood around at their Raw Bar, try a signature cocktail from the drink menu, or one of their unique desserts such as the Twinkie tiramisu.
What to see and do
If you have an interest in maritime history, check out the Custom House Maritime Museum. With a variety of permanent and rotating exhibits, including an overview of the history of the Coast Guard, the museum is fun for all ages.
Newburyport is a great place to launch a whale watch. Newburyport Whale Watch offers whale watches, fishing trips, birding trips, and pleasure cruises.
Explore beautiful Plum Island, a barrier island off of Newburyport. Try kayaking, bird watching, or just relaxing in the sun. Visit the Plum Island Lighthouse, or explore the Parker River National Wildlife.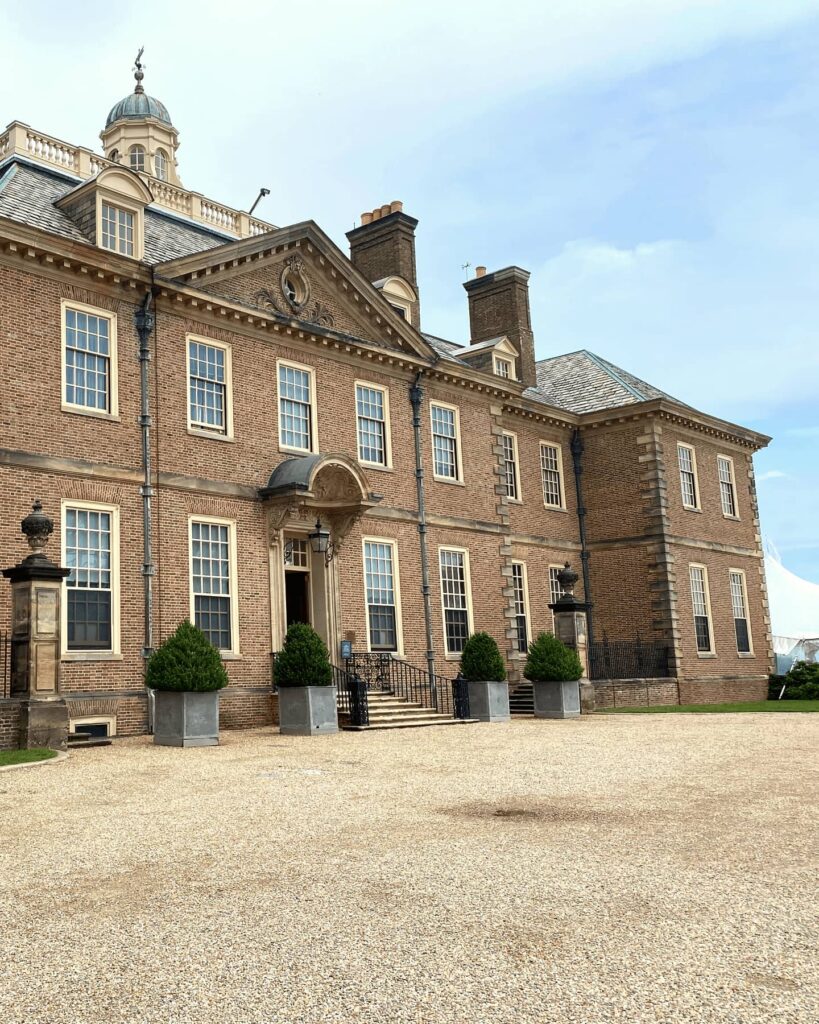 Ipswich is known for being the home of John Updike, a famous novelist, and poet. It's also famous for its clams, which are celebrated annually at the Ipswich Chowderfest. Ipswich was incorporated as a town in 1634 and is home to multiple historically significant properties including the Whipple House which was built in 1677.
Where to stay
The Inn at Castle Hill is part of the spectacular, 2,000-acre Crane Estate which includes two beaches, a historic mansion, spectacular gardens, a wildlife refuge, and miles of trails.
Where to eat
Sandpiper Bakery offers a seasonal menu and prioritizes local, in-season food. With both sweet and savory offerings, you can find breakfast, lunch, or a quick snack.
For a sit-down breakfast or lunch, check out Heart & Soul Cafe. Enjoy a wide variety of offerings, locally roasted coffee, and a fun vibe.
Try the Fried Clam plate, Lobster Roll, or Chowder at Choate Bridge Pub. Large portions and fresh seafood make this a local favorite.
What to see and do
Stop at Russell Orchard and Winery to pick your own fruits or to taste their fruit wine. They also have a bakery, farm store, and animals to visit.
Observe wolves interacting with their pack mates at Wolf Hollow a non-profit wolf sanctuary and educational facility.
Hike, bike, snowshoe, or cross-country ski on land conserved by the Greenbelt Association. They have properties to explore throughout Essex County.
Crane Beach is a favorite for locals and tourists. There are four miles of white sand beaches and five miles of trails that wind through dunes and forested areas.

Essex was historically home to a prosperous shipbuilding trade. Essex is well known for its clam flats and the fried clam recipe was reportedly invented in Essex by Chubby Woodman in the early 20th century. The feature film The Crucible, starring Winona Ryder and Daniel Day-Lewis, was filmed in Essex in 1995. Grown Ups, starring Adam Sandler, was filmed there during the summer of 2009.
Where to stay
Shea's Riverside Inn & Motel has 20 rooms split between the renovated, historic Inn and the single-level motel. Eat right next door at Shea's Riverside Restaurant.
Where to eat
Try the award-winning clam chowder, fried clams, or lobster at Woodman's. And yes, this is the restaurant of Chubby Woodman who invented the fried clam!
Check out the small-batch ice cream, frozen yogurt, or sorbet at Downriver Ice Cream. Made with locally sourced ingredients, and teeming with unique flavors, you won't be sorry you stopped by!
What to see and do
Essex Historical Society and Shipbuilding Museum is a small museum and shipyard that cover the history of shipbuilding in the area. Check out the hands-on educational programs they offer to children and adults.
Stand Up Paddleboard, canoe, or kayak through the Great Marsh. Rent a SUP and get lessons from Cape Ann SUP & SURF.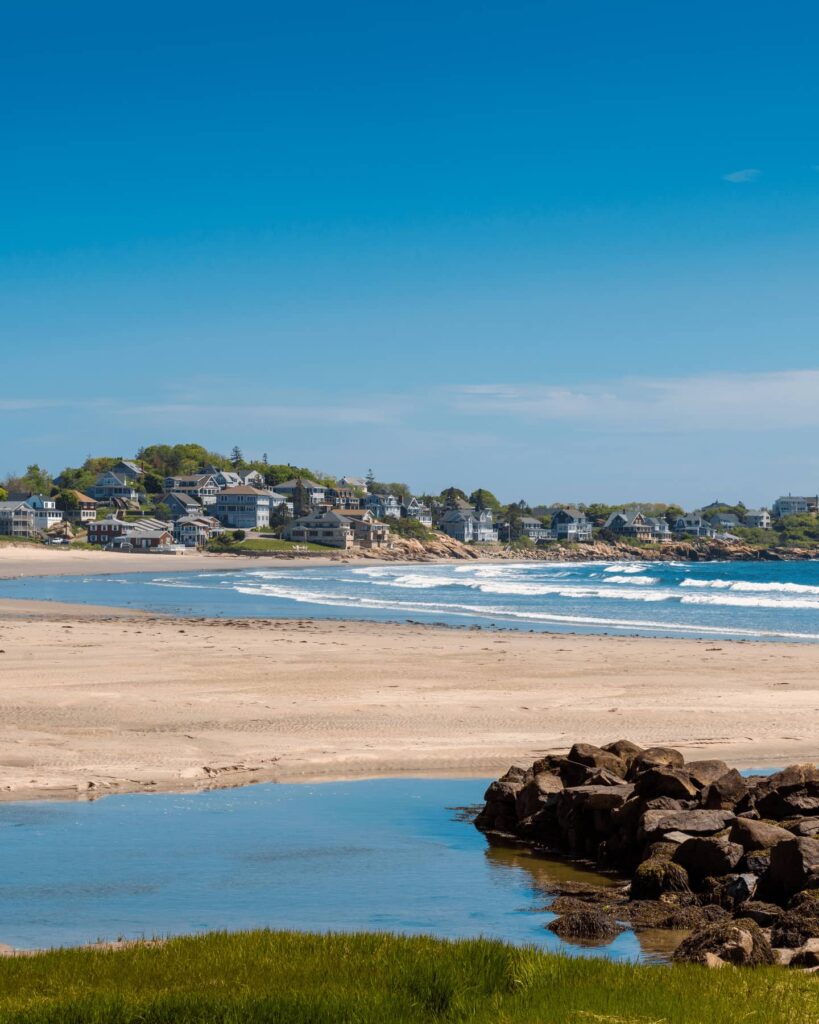 Gloucester is a hub for catching and processing seafood. The Gorton's of Gloucester fisherman in his yellow slicker is known worldwide. With its dazzling coastline, Gloucester has attracted artists since the 19th century, including Winslow Homer, Mark Rothko, and Edward Hopper. The Perfect Storm, by Sebastian Junger, which recounted a massive 1991 storm, was set partially in the town. Scenes from the film adaptation by the same name were filmed there too.
Where to stay
Listed in the National Register of Historic Places, The Ocean House Hotel At Bass Rocks is a Gloucester landmark. Gorgeous ocean views, a heated outdoor pool and hot tub, and a fire pit will keep you busy.
The 94-room Beauport Hotel sits on the port in downtown Gloucester. With an onsite oyster bar and a rooftop, adults-only pool and bar, you can enjoy a snack or full meal with an ocean view.
Where to eat
Mile Marker One is a waterfront restaurant that offers dining in an igloo during colder months. Try the Raw Bar or trap-to-table lobster dishes sourced from the family-owned fishing boat.
Stop at Castaways Vintage Cafe for an Acai Bowl, fresh smoothie, or a vintage jean jacket.
Try one of the woodfired pizzas at Short and Main. Made with local veggies, meats, and fish, the food is fresh and delicious.
What to see and do
Visit Hammond Castle to visit John Hay Hammond, Jr.'s private collection of artifacts from ancient Rome through the Renaissance.
Over five days in late June, Gloucester hosts the St. Peter's festival. With music, a road race, boat races, and other events this festival celebrates the patron saint of fishermen.
Spend the day at Good Harbor Beach, Wingaersheek Beach, or Stage Fort Park and enjoy white sand, lighthouse views, and tidal pools. Make sure to get a parking pass online before you go!
Take a stroll through Rocky Neck Cultural District and the Rocky Neck Art Colony. Enjoy perusing art galleries and studios, grab lunch at numerous restaurants, or catch a show on the Gloucester Stage.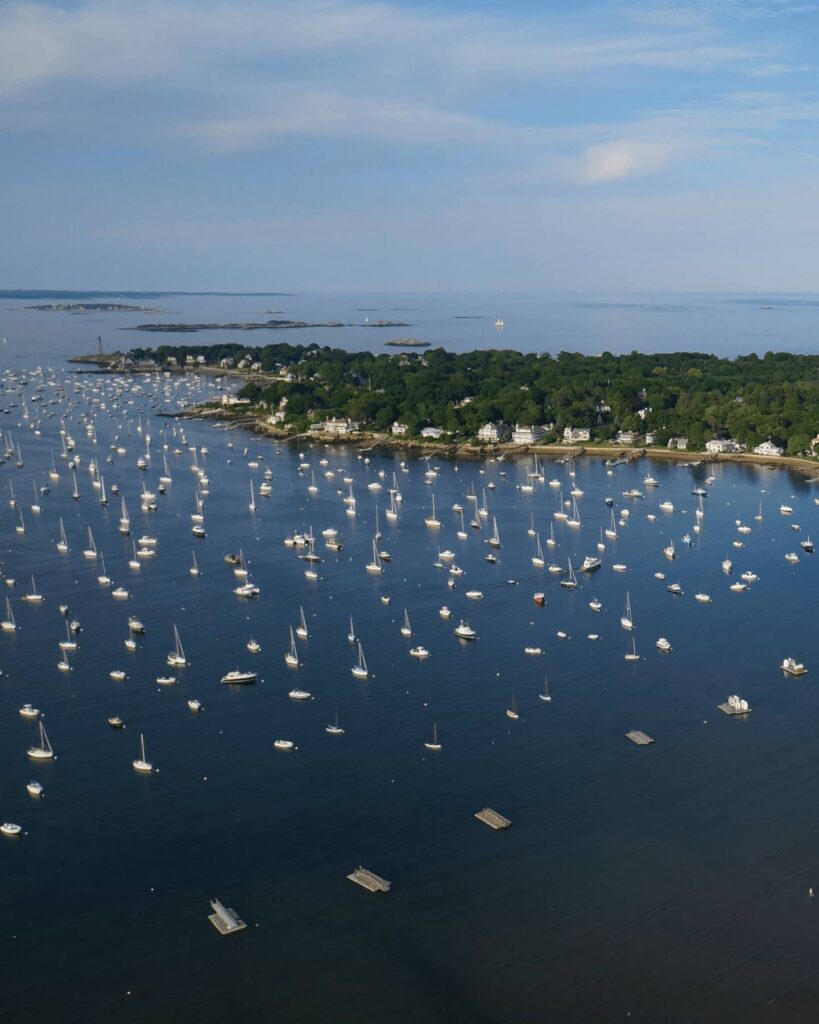 Marblehead is often referred to as the birthplace of the American Navy and three US Navy ships have been named USS Marblehead. There are six active yacht clubs in town. Marblehead has the unique distinction of having an official town anthem "Marblehead Forever" written by the Reverend Marcia Martin Selman. Parts of the 1993 film, Hocus Pocus, were filmed in Marblehead.
Where to stay
Choose from a variety of rooms and apartments at the romantic Harbor Light Inn. The Inn is located downtown with easy access to the harbor, shops, restaurants, and the historic homes of Marblehead. A free breakfast is included with your stay.
Where to eat
For sophisticated bistro food, check out 5 Corners Kitchen. You'll find fresh seafood, house-ground burgers, and homemade gelato on the short but highly interesting menu.
Accessible by land or sea The Landing features spectacular views of Marblehead Harbor from every table both inside and on the open-air deck. Their offerings include fresh, local seafood, and globally inspired cuisine.
What to see and do
You can visit Marblehead Lighthouse inside Chandler Hovey Park at the end of Marblehead Neck. This unusual lighthouse is a tall skeletal tower that was built in 1896. It's the only lighthouse of its type in New England.
Grab a map and do a self-guided walking tour of the historic houses in town. Nineteen buildings built in the 17th and 18th centuries are highlighted on the tour.
Visit the Fort Sewall public park and explore the two and a half acres of land. While exploring be sure to check out the bunkers and underground chambers that were once used to hold prisoners and soldiers.

Best known for the Salem Witch Trials of 1692, Salem has embraced all things witchy. Episodes of Bewitched and Sabrina the Teenage Witch have been filmed there as well as scenes from the movie Hocus Pocus. The city runs The Witch House as a historic house museum. This is the only structure with direct ties to the Salem Witch trials. Halloween is a big tourist draw with events throughout October at a variety of town locations.
Where to stay
The historic Hawthorne Hotel is located in the heart of Salem. The original Inn was started in the 1920s and the building has kept its historic charm.
The Merchant offers large, luxurious guest rooms that retain much of the original woodwork of the building while offering the best of today's amenities including heated bathroom floors! The hotel decor is quirky and each room offers a different color scheme.
Where to eat
Salem's artisan Sandwich Shop & Craft Beer Bar Gulu-Gulu Cafe has a bohemian flair and serves food, coffee, beer, and wine.
Ledger, located in the former Salem Savings Bank building, serves elevated food and cocktails among the old bank ledgers, safe, and safety deposit boxes.
Enjoy handmade chocolates from Harbor Sweets. You can watch chocolate being made during a tour of the factory, or pick up something sweet in the shop.
What to see and do
Visit Salem in October for the annual Haunted Happenings. Zombie walks, tea parties, parades, and other events fill the entire month, capped off with fireworks on Halloween night.
The House of the Seven Gables is best known as the setting of American author Nathaniel Hawthorne's 1851 novel. You can purchase tickets for a guided tour of the home, or for wandering the grounds.
One of the coolest places in Salem is the Peabody Essex Museum. An art, architecture, and cultural experience it is one of the largest museums on the East Coast.
These places are only a small sampling of the amazing places to enjoy on the North Shore. You can find out more about the area at NorthofBoston.org.